We, the souls are the servants of Supreme Lord Lord Krishna eternally.
In the seventh chapter of Sree Bhagavad Geeta Lord Krishna explains that soul is part of My potency.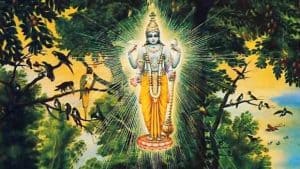 This means soul is servitor of Super-soul. Soul was servitor of Lord, soul is servitor of Lord and soul will remain servitor of Lord. All scriptures and pure devotees of Lord certify and declare openly this truth.
One must understand that by staying in this material world and forgetting the super-soul, this servitor of Lord suffers from threefold misery. When this soul (servitor of Lord) serves the Lord, or practice devotional process for Lord, he remains in transcendental ecstasy and he is not bothered by any threefold miseries.
One who attains this exalted state of devotion is instantly liberated from the cycle of birth and death.
— His Divine Grace Srila Bhakti Ballabh Tirtha Goswami Maharaj