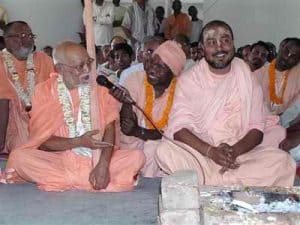 Which karma are to be performed and which are to be avoided?
The devotional scriptural prescript is always to remember Sri Vishnu and never to forget Him. There may be hundreds of devotional forms.
The purpose of the list of devotional forms, or positive assertions, is to remember Sri Krishna and the purpose of the list of prohibitions, or negative assertions, is never to forget Sri Krishna.
Any action which may no be in the list of prescribed devotional forms but makes us remember Sri Krishna is allowed, and any action which may not be in the list of prohibitions but makes us forget Sri Krishna is prohibited.
— His Divine Grace Srila Bhakti Ballabh Tirtha Goswami Maharaj